Our team of Financial Directors all come with many years' high quality experience in industry and as advisers to small and medium sized businesses (SMEs) as well as larger businesses. Qualified accountants, they will have  also been put through our rigorous assessment process to ensure they have what it takes to operate effectively within the SME environment and alongside owner-managers and to confirm that they can make a real difference in helping our clients to achieve their ambitions. Once engaged as your FD, you will not only benefit from all their experience and skills, but also have access as required, to the particular skills and experience of the rest of the team.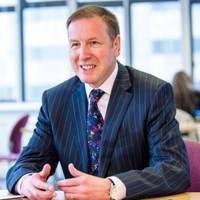 Richard Miner FCA
Richard is a director of the business. He qualified with a local midlands accountancy firm and spent some time in industry before becoming a partner with a regional firm, setting his priorities to what owner managers really wanted: to build value in their businesses for themselves and their families. He has used his commercial experience and passion for ambitious and entrepreneurial businesses to complete a substantial number of transactions including management buy-outs, company sales and re-financings. He joined PKF (now BDO) as partner before moving to a large FMCG manufacturer as Group Finance Director. He has done work in France, Germany, Italy and Sweden and worked with some tough, demanding and high profile characters.
An unfortunate but often typical consequence of some business decisions is litigation, something Richard is also able to provide guidance on.
Richard currently sits on the Board of Dudley Group NHS Foundation Trust as a non-executive director where he chairs the Audit Committee. He has been involved in the NHS as a non-executive director since 2006.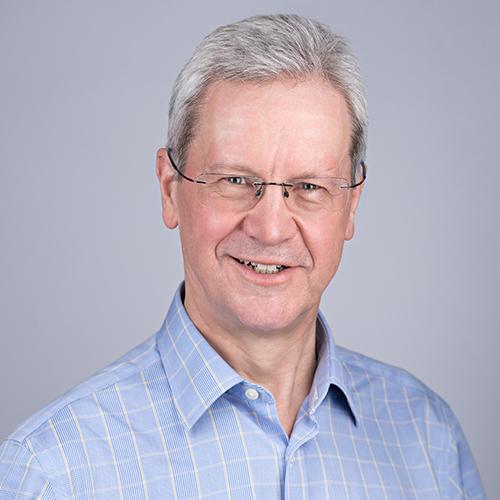 Chris Backhouse FCA
Chris is a director of the business. Chris trained with KPMG and also worked at Ernst and Young and has forty years' experience as an adviser to and finance director in both public and private companies, specialising in proving support to SME's and their owners over the past 15 years. He started his FD career at a listed aerospace and defence company, before moving on to work in venture capital backed businesses in the healthcare, FMCG and industrial product and services sectors.
Chris oversees the work of the Enterprise FD team, principally in London and the south east and is responsible for business development in the region. Acting directly as FD for some of the firm's clients and helping them to achieve their ambitions, he focuses his expertise on business planning and strategy, cashflow management and corporate finance and merger and acquisition activity for entrepreneurial businesses ranging in size from start-up to £50m turnover.
As well as supporting two successful MBO's and two trade sales his achievements include securing the worlds (then) largest (non-property) crowd funded loan.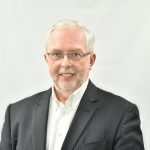 Brian Chester FCMA
Brian has worked for public and private sector organisations, including the V&A, Royal British Legion, Philips Electronics and Polygram BV, Bourne Publicity and Milestone Group Plc, which Brian took to an AIM listing in 2003.
Brian was an Executive Council member of CIMA (the Chartered Institute of Management Accountants), Chair of CIMA Central Southern England and President of CIMA West Surrey. He holds the Institute Plaque for meritorious voluntary service.
He is currently part-time Finance Director for a biomed start up and non-executive director at Viewsat Limited, which provides comprehensive FTA satellite and OTT streaming services for broadcasters of every size worldwide. He was previously Finance Director at Viewsat.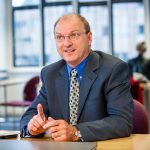 Clive Eplett  FCA
Clive qualified with Deloitte before moving to Coopers and Lybrand. He developed his career in the hospitality sector with SFI, leading the £45m acquisition of the Slug and Lettuce chain of restaurants. His diverse sector experience now includes pubs, hotels, restaurants and hospitality more broadly as well as IT, travel, publishing, music, market research, fitness, media, aero-engines and retail businesses. He has PLC experience as both FD and as a non-exec and has worked with company owners of private companies including in start-ups.
Along the way Clive has chaired operational boards, built finance departments and led property development, IT and EPOS teams and improved controls in cash-based leisure operations.
His skills include high-growth strategy development, business planning and modelling, financial systems development and acquisitions and disposals.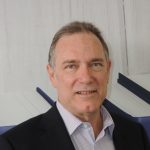 Gordon Griffin CA/ACA
Gordon trained with Deloitte in South Africa and then spent 10 years providing consulting services to private clients in a wide range of industries, including manufacturing, building and construction, brokerage services and architecture, also working as a senior lecturer in postgraduate and diploma courses in financial accounting at the University of Cape Town. He then took over as FD of a family run group of companies involved in the property, wholesale medical equipment, manufacturing and maricultural sectors.
Since returning to the UK he has worked with a variety of SMEs including service companies and charities, where he has assisted with preparation of relevant and robust management reports and improved working capital management, raised finance, developed exit strategies and helped to resolved shareholder disputes. He is also familiar with managing multi-currency and multi-national corporate structures and complex cash flows as well as executing acquisitions and disposals and managing risk in general.
He is the author of a series of ebooks on financial management, including "It's all about Cashflow".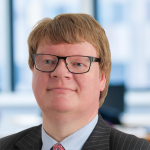 Mark Guilford FCA 
Mark qualified with PwC and developed as a commercially-minded finance director working in the UK and Continental Europe, for US-based multinational corporations, SMEs, plc's and private equity backed businesses and charities and has over 10 years' experience providing interim management and part-time FD services.
He is a confident communicator (and fluent in French), with a proven track record of change management and success in establishing good working relationships with senior executives and building trust with customers and external business partners in difficult situations.  He has extensive experience of performance management with demonstrable success in cost reduction and business improvement. Since joining the team, he's been involved in numerous turnaround assignments including a distribution company based in the South Midlands (stabilised and sold) and  has worked at some high profile charitable organisations.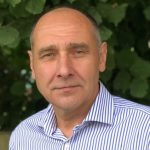 Nick Price ACMA
After 6 years commissioned service in the Corps of Royal Engineers, Nick qualified as a Chartered Management accountant whilst on a management development programme in a multi-national food company.  He then developed his career in the construction and building services industry in a variety of both financial and general management positions and accordingly, is an experienced finance director with a strong general commercial background. Nick has led both MBO/MBIs and acquisitions/disposals and has held senior board appointments for over 25 years.
His skillset includes project costing and accounting, financial modelling and process re-engineering and fund raising. Over the last decade he has also developed his financial management expertise in the Not-For-Profit and Charity sectors.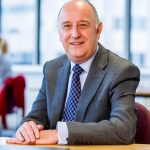 Robert McLaurin FCCA
Robert qualified with the CEGB  [National Grid] and worked in television and educational film production at The Rank Organisation. He then moved into the world of SMEs, joining a start-up satellite broadcasting company, before moving to a market research business, where he managed the financial challenges of rapid growth as sales increased from £3m to £45m, and the financial aspects of several acquisitions and their subsequent integration. Whilst specialising in the media, marketing and professional services sectors, Robert's recent work has also covered charity, biotech, medical, financial services, food packaging, IT Support, software, specialist engineering, green energy, sotware and fashion and internet retail sectors.
Ensuring there is quality management information to support decision making is key and as a business modelling expert his work has included producing a forecasting model for a financial services company that was used in their successful FSA application and to demonstrate businesses potential and value, during funding rounds for both a biotech and medical company. He has used and overseen the development of management information from a diverse range of accounting software systems including Great Plains, Microsoft Frx, Platinum, Oracle, Resource, Access Accounts, Maconomy, Sage, and Navision and is one of the team's systems advisers, with direct experience of their applicability in the SME environment, for clients who are considering their options.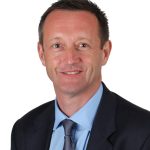 Paul Randall FCCA, MBA
Paul started his career at John Lewis and then at Lidl, qualifying as an accountant before taking an MBA at Cranfield. He has excellent all-round business experience in both entrepreneurial businesses and large corporation gained in the UK and internationally. In addition to day to day operational involvement he has worked on the sale and acquisition of three businesses and  carried out due diligence work on several more. In recent years he operated in the highly challenged  further education sector at a time when it was having to come to terms with more rigorous commercial disciplines.
With strong financial and people management skills he is particularly adept at getting value from the finance function of businesses that are undergoing rapid change.